Wondering what can be done at our camp? We are able to rent our facilities for educational, charitable, and religious purposes. Some examples include:
Team Building Workshops/Retreats (Educational)
Photography Workshop (Educational)
Meditation Workshop/Retreat (Religious)
Yoga Workshop (Religious)
Craft Workshop for Kids (Educational)
Becoming a Youth Leader Workshop (Religious)
Becoming An Outdoor Woman Workshop - Learning things like backpacking, survival, kayaking, cross-country cycling etc. (Educational)
Wood Carving and Whittling Workshop and Retreat (Educational)
Kayak Building one-week course where you actually build your own kayak (Educational)
Youth Retreat (Religious)
Kid's Meditation and Life Handling Workshop (Religious)
Writing Workshop and Retreat (Educational)
Multi-Media Training (Educational)
Girl Guides (Educational/Charitable)
Boy Scouts (Educational/Charitable)
Outdoor Education (Educational)
School Groups (Educational)
Music camps (Educational)
Powered by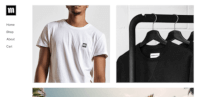 Create your own unique website with customizable templates.